The majority of zyBooks' content adheres to WCAG 2.1 AA guidelines. To further assist students with disabilities, zyBooks also offers student- and administrator-enabled Accessibility Modes.
Student-Enabled Accessibility Mode
If you are a student, switching on zyBooks' Accessibility Mode results in:
Increased color contrast of elements that convey meaning
Replacement of drag-and-drop activities with multiple choice questions
Replacement of coding windows with plain text windows
To switch on this mode:
Open one of the books in the My Library
Open the My Subscription tab on the book's landing page.
Set the Accessible Mode switch to On.
View of the Accessibility Mode switch inside the My Subscription tab panel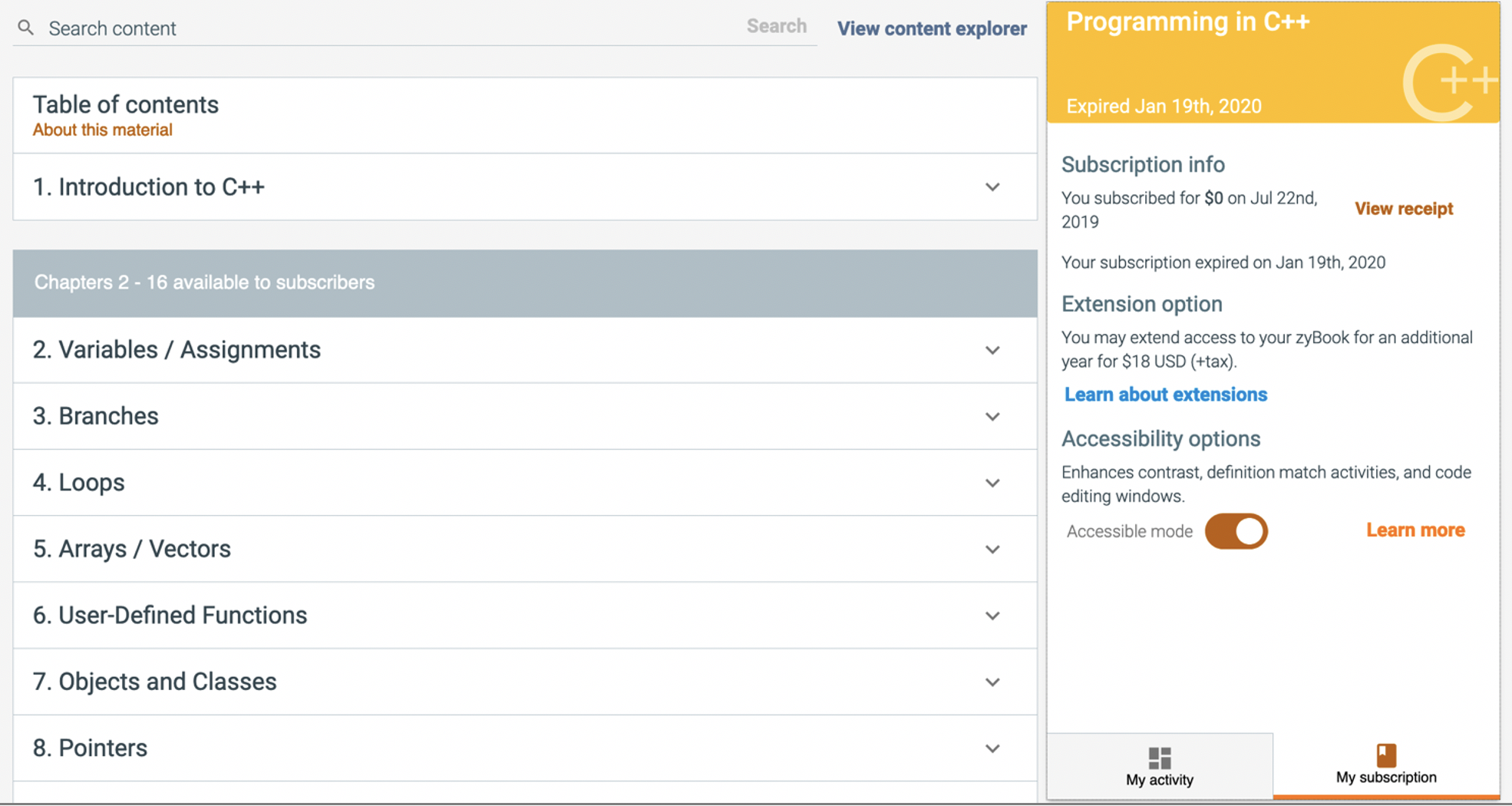 Administrator-Enabled Accessibility Mode
The admin-enabled accessibility mode, which must be requested through accessibility@zyBooks.com, allows for the student-enabled accessibility mode features plus the:
Replacement of animations with static lists of captions.
Replacement of Participation and Challenge Activity questions that include custom interactive tools, with a static view containing alternative text.