Students who require an alternative version of their zyBook can print and/or save entire chapters as PDFs. The PDF-based version is intended for the subscriber's personal use and is not to be posted or distributed.
Each chapter includes a Print Chapter button located in the Table of Contents. To print the chapter:
Open the Table of Contents.
Access the chapter to view all sections.
Locate and activate the Print Chapter button at the end of the chapter.
View of the Print Chapter button in Table of Contents.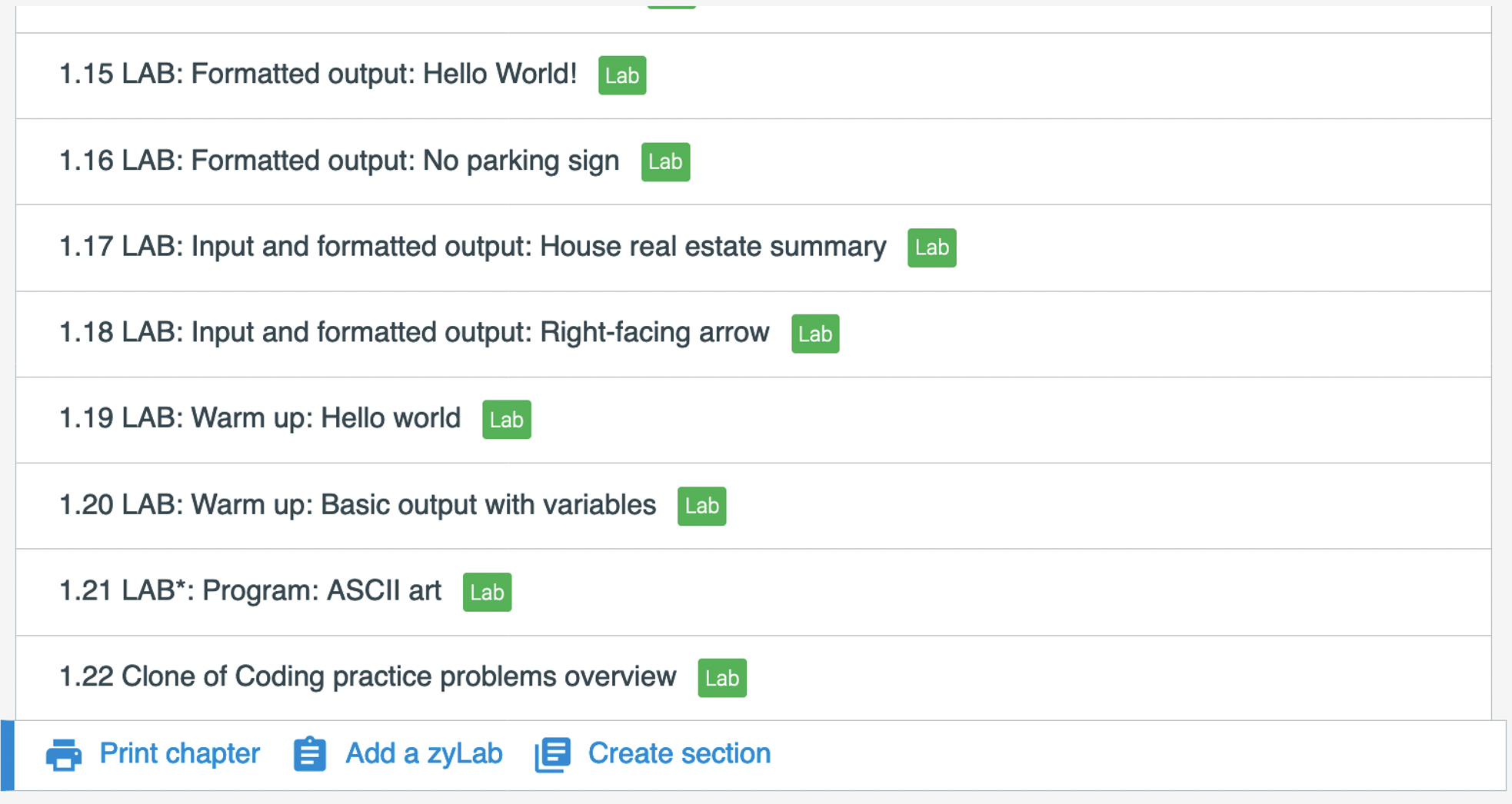 Please note that not all interactive content is fully printable. Alternatively, students can use the print feature found in their browser settings to print and/or save chapter or sections.