If you are signed in:
Email and Password
You can change your email or password on the My Profile page, reached by clicking on your name on the upper right of the page.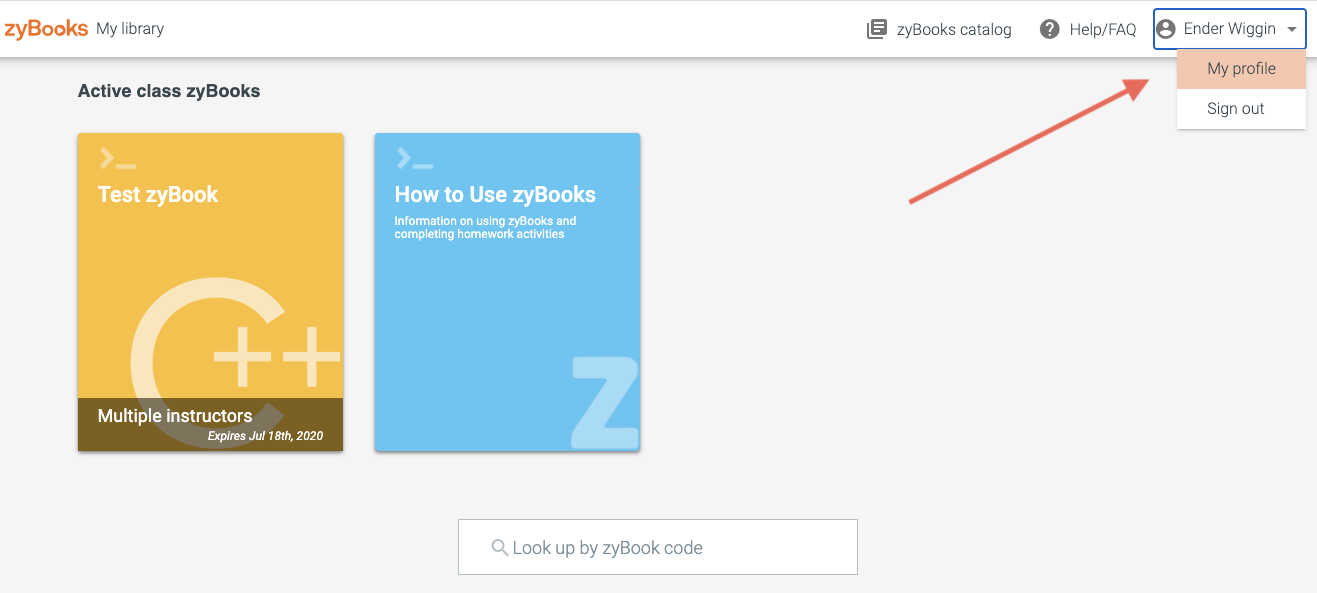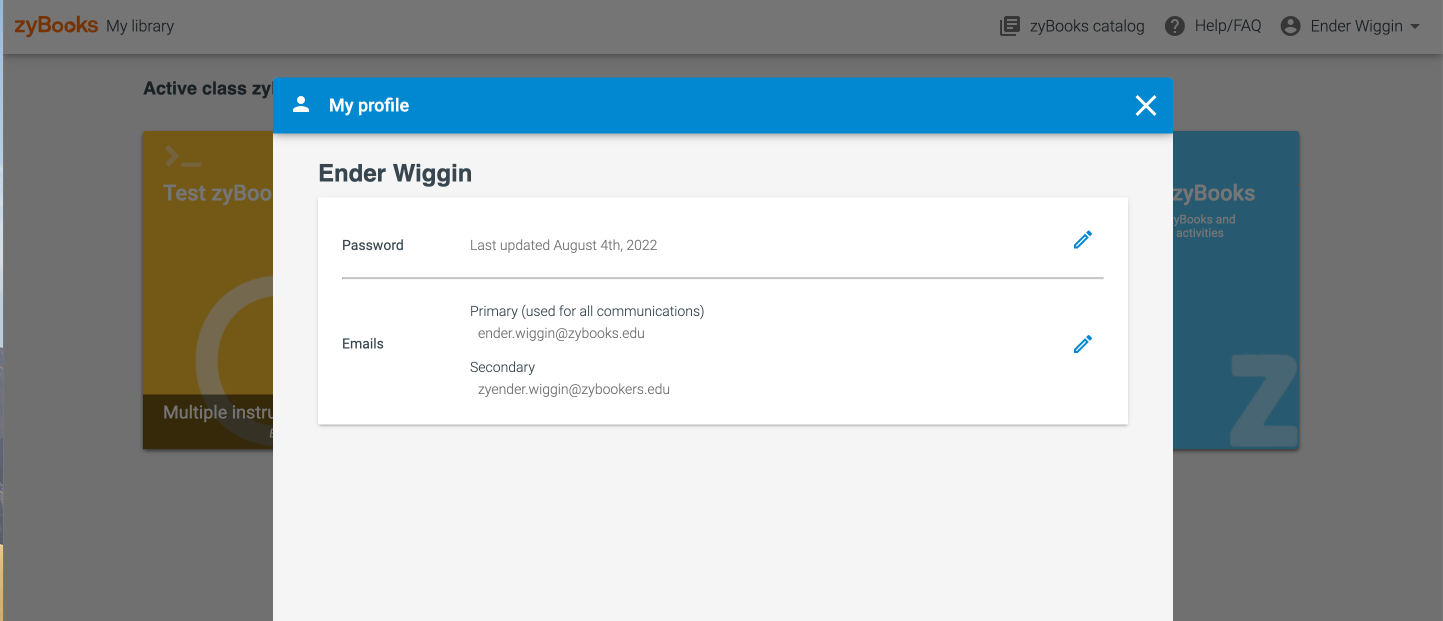 Password
To change your password, click the pencil icon next to passwords.
Then enter your old password and desired new password.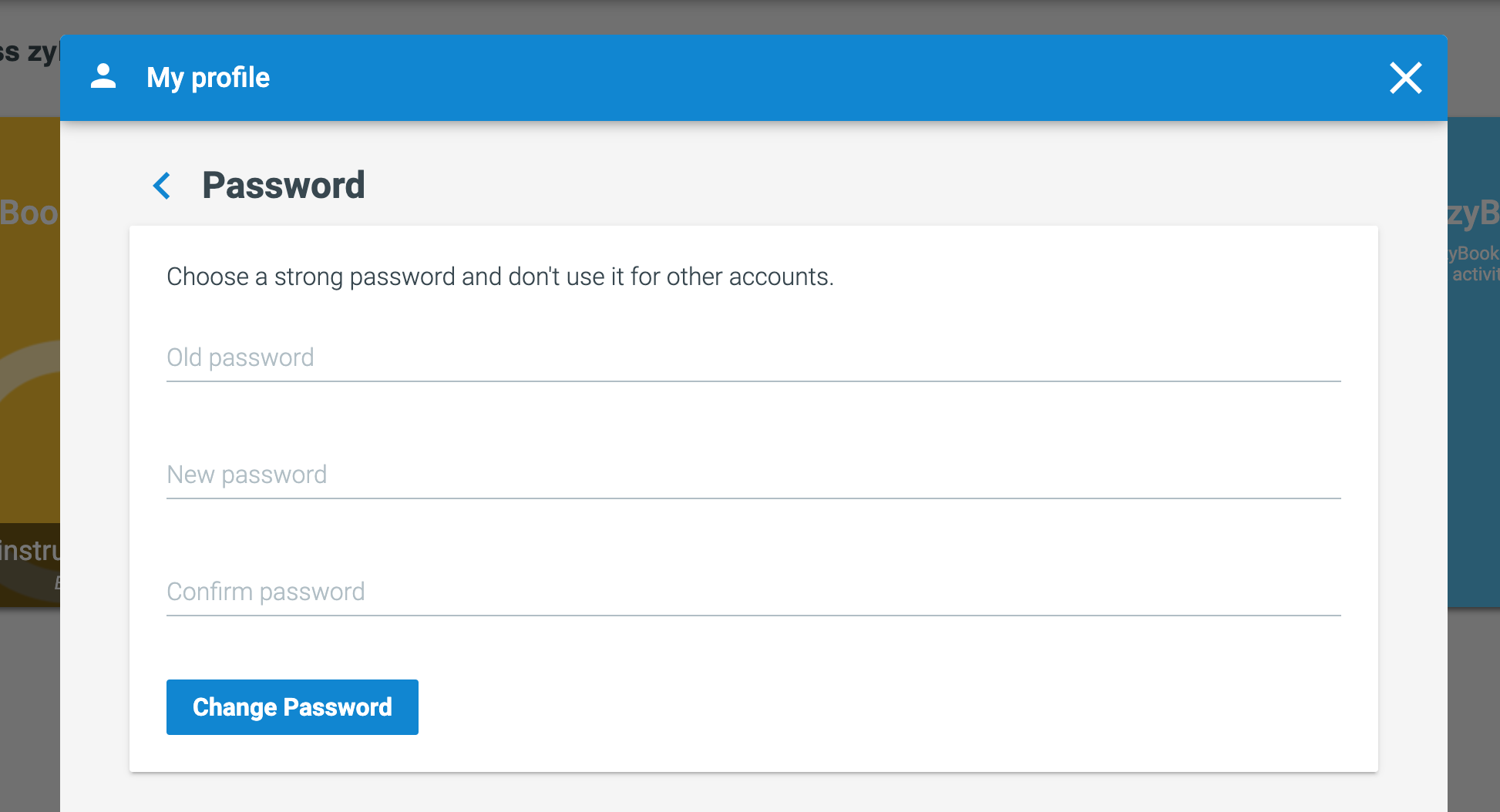 If you do not remember your old password you can go to learn.zybooks.com/forgot to request a password reset. Note that in order to reset your password you will be required to log out of your account first.
Emails
To add/remove/modify any of the email addresses on your account, click the pencil icon on the right hand side under Emails.

The Primary email is the email that we would use to contact you if we ever needed to send you a message.
You can use the radio buttons to choose which email you would like to set as primary.
To edit or remove an email address, hover over the address and select the "Pencil" or "Trash can" icon respectively.

When changing or attempting to add a new email address you may see the following error:

This error might mean that you already have an account with that email address. If that is the case, the zyBooks support team can help you merge your accounts, we would just need to know the email addresses on both accounts.
You may be required to prove you own both email addresses by sending a request from both of the email addresses.
Class section, school email, and student id
You can change your class section, school email, and student id on the "My subscription" tab of your zyBook. Note that all three of fields will only appear if your instructor chooses to require them.