zyBooks test banks can be exported to QTI format for uploading into popular LMS test formats. This article walks you through how to upload a QTI zip file into Brightspace. To learn how to create a test and export it, please review the article, How can I create a test using zyBooks test banks? first.
Start by clicking the gear icon in the upper right/

Select "Import/Export/Copy Components"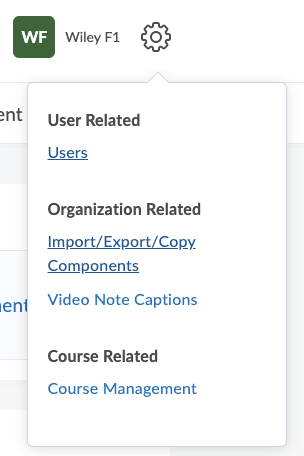 From that page, select "Import". Then click "Start".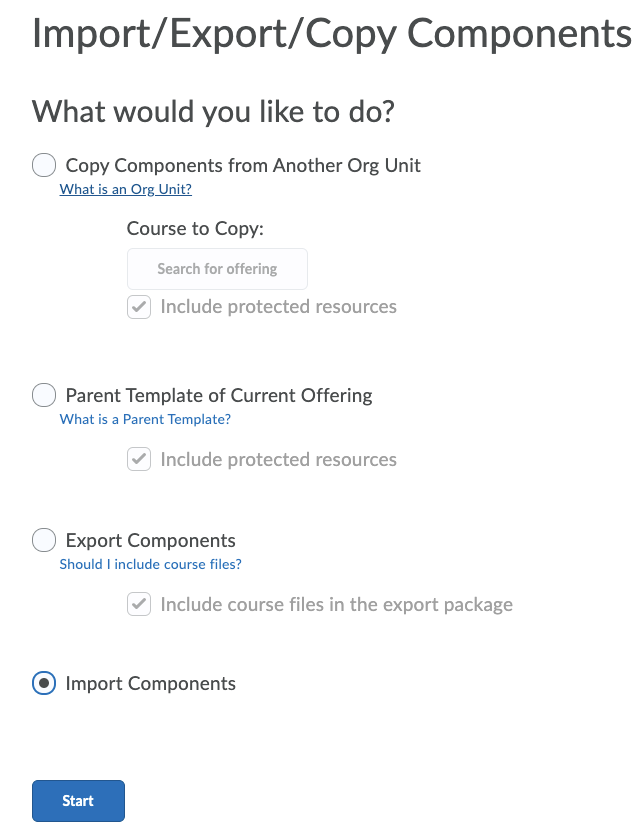 This will pop up a window for uploading the QTI zip file you downloaded for the "Tests" tab of your zyBook.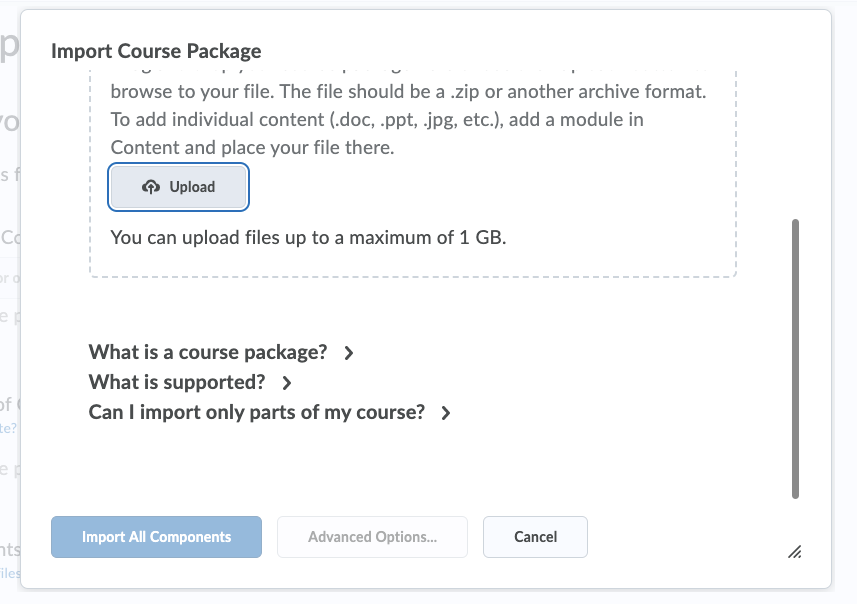 Once you select the zip file, click "Import All Components"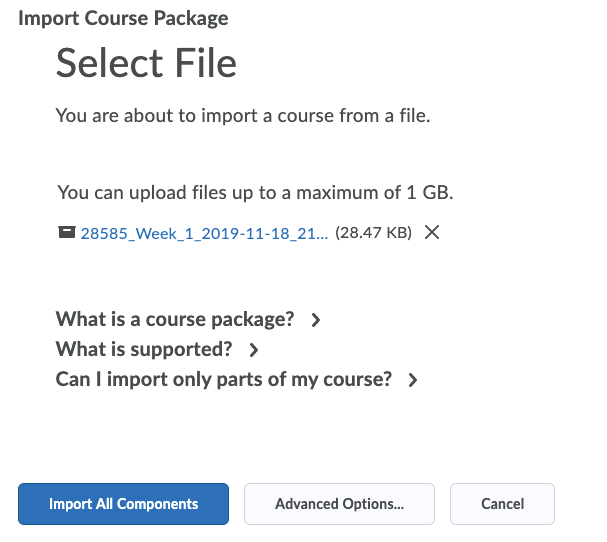 Once that finishes, click "View Content"
Note that there are a few known issues for importing that we are working with Brightspace to correct. You can review the issues in our article, Testbanks: Known QTI import issues .