NOTE: Please note that the following instructions apply to Blackboard Original. Blackboard Ultra does not support QTI files. Please see Blackboard's help center for more info and potential workarounds.
zyBooks test banks can be exported to QTI format for uploading into popular LMS test formats. This article walks you through how to upload a QTI zip file into Blackboard. To learn how to create a test and export it, please review the article, How can I create a test using zyBooks test banks? first.
Once you have exported a QTI test, the next step is to upload the zip file into Blackboard.
Start by clicking "Course tools" under Course Management on the left side panel.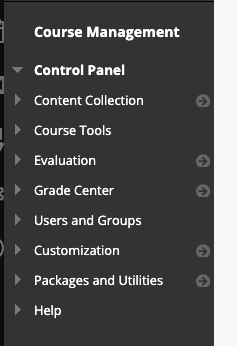 Scroll down the list to find the link for "Tests, Surveys, and Pools".
From that page, select the last option, "Pools".

Select "Import QTI 2.1 Package"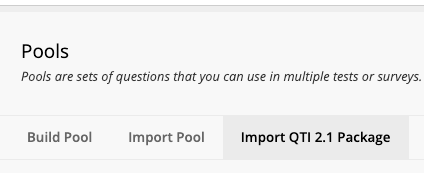 From there, click "Browse my computer" and select the zip file. Finally, click "Submit".

Note that there are a few known issues for importing that we are working with Blackboard to correct. You can review the issues in our article, Testbanks: Known QTI import issues .