In this article:
Payment declined
If paying by credit or debit card and you get an error that contains the words "Card declined", ensure you typed your information correctly. Considering clearing all fields and retyping them.
If still having trouble, your bank might not be approving the transaction. You should reach out to your bank to learn more.
Sometimes, students have success by using a different credit card. Other have success using a different browser, or even a different computer.
Feel free to email support@zybooks.com to request a temporary subscription while you work with your bank or otherwise strive to resolve the issue. Include the desired zyBook code so they can assist you more quickly.
Already paid but asked to subscribe again
This situation is usually due to a student having two zyBooks accounts, with only one having the subscription. When signing in to the account without the subscription, the student is asked to subscribe.
One cause of two accounts is a student using variations of their school email (pat@uuu.edu and pat@student.uuu.edu), or mistyping their email (patt@uuu.edu, or pat@uuu.com).
Students sometimes initially use a gmail or yahoo email, then later register their university email.
Some schools have students sign directly in to zyBooks from their learning management system (LMS) like Canvas, Blackboard, etc., which automatically creates an account using the student's university email. Then sometimes the LMS changes the email used, like pat@uuu.edu and later pat@student.uuu.edu, for seemingly-random reasons.
Note that when a student clicks a link in LTI, our platform will do the following: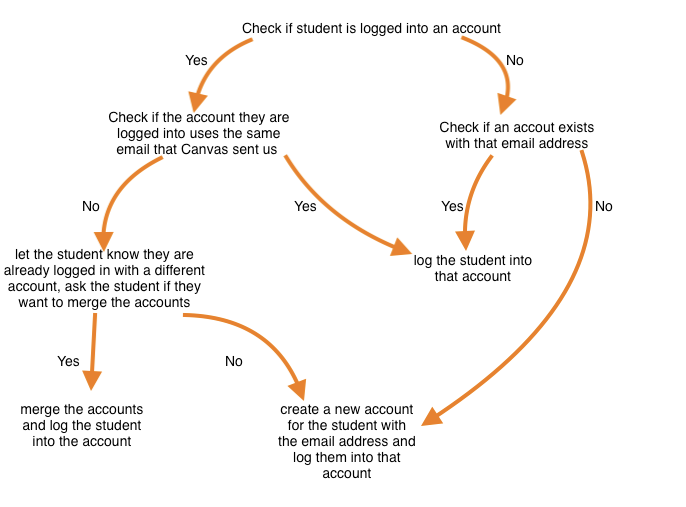 You can check which account you are logged into by clicking your name in the upper right-hand corner and selecting "My profile". In cases where your school's website creates an account for you, your name might be "LTI User" or "zyBooks User".
If you've already subscribed but are being asked to pay again, try other emails you may have used. If you can't remember, contact support@zybooks.com.
If you have multiple accounts in zyBooks, feel free to ask support@zybooks.com to merge your accounts into a single one.
If you purchased an access key from your bookstore, you do not need to pay again. Instead, enter the access key in the field provided. If no access key field exists, your zyBook may not support access keys. If you bought an access key but your zyBook does not support access keys, you may have bought an access key for a different zyBook. Contact support@zybooks.com and let them know your access key and your class' zyBook code. Click here for more info on access keys.
Another possibility could be that you may have purchased a subscription for the wrong zyBook. If this is the case, please let our team know and we can transfer you to the correct zyBook.
Two charges on credit card statement
Many students check their credit card statement soon after subscribing and notice two (or more) entries with the same price, causing students to believe they have been double-charged.
Payment processors (we use a widely-respected third-party payment processor) commonly put a pending charge on a card, and then soon after put an actual charge. The pending charge disappears in a day or two.
So if you see multiple charges, you might wait a few days and check again, especially if one is labeled as "pending" or similarly. Almost surely, you'll just see one charge at that time.
Of course, if you still see double charges after a few days, by all means email support@zybooks.com. We think our content is well worth the price, but we won't charge you double for it!
Charge: ZYBOOKS COLLEGE TXTBOOKS
zyBooks are online interactive textbooks for high school and college courses. Sometimes a student uses a friend or family member's card to purchase their zyBook, and one of the parties forgets this or is unaware, so disputes the charge with their credit card company -- if you found this help article searching for the above wording on your statement, please think of whether you have kids or friends that may have used your card. If unsure, ask support@zybooks.com for help.
Could not contact payment processor
The "Could not contact payment processor." error tends to occur when our tax calculator is unable to correctly calculate the sales tax. This typically happens if the zip code is missing or entered incorrectly.
If the issue persists or you are not being prompted to enter your zip code, please email support@zybooks.com so we can generate an invoice for you and manually process your subscription.
Please be sure to include the following information:
Your billing zip code / postal code
Your class's zyBook code. This article also has info on zyBook codes. If you cannot find your zyBook code, please include your instructor's name/email instead.
Once you pay the invoice, please email the Support team back so that we can manually add the full subscription to your library.
Unable to load Stripe

What is Stripe?

Stripe (

https://stripe.com/

) is a payment service provider. zyBooks uses Stripe to accept online payments.

Is Stripe safe?
Why am I seeing this error?

This error occurs when the zyBooks application is unable to load Stripe libraries. This commonly occurs when security settings block the loading of Stripe libraries.
These security settings may take the form of browser extensions, network security policies, router settings, or school network privacy settings. There are many ways for third party libraries to be blocked.

How can I resolve it?

You may choose to allow the zyBooks application to load Stripe libraries. If you do so, you must allow

https://*.stripe.com

in your security settings.
If you do not want to allow the zyBooks application to load Stripe libraries, you can email our support team at support@zybooks.com to find an alternative payment method.