Advanced zyLabs
Advanced zyLabs offer a versatile cloud IDE where you can select from multiple language options, create automated/manual tests, start web servers to view web projects, open GUI applications on the desktop, track learner work down to the keystroke, and more.
Learn how to convert existing classic zyLabs below, or click here to jump to an in-depth look of the advanced zyLab.
Switching zyBooks Maintained Labs
Switching between classic zyLabs and Advanced zyLabs is easy as selecting the Advanced toggle in the assignment.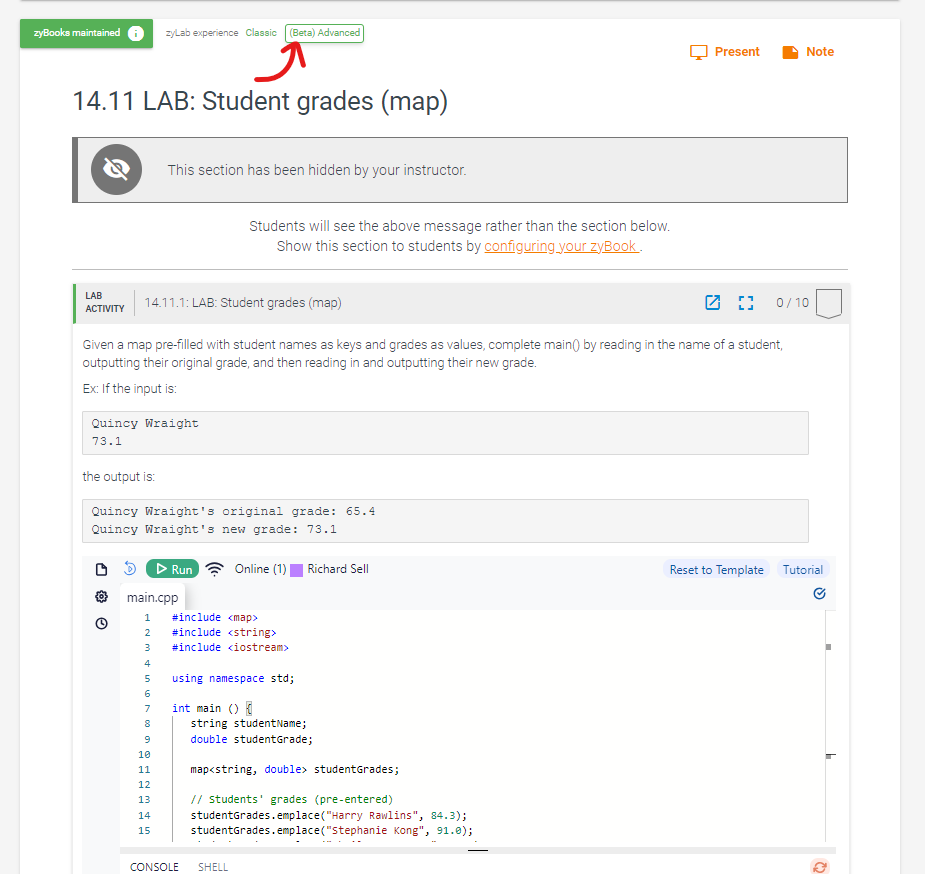 This toggle can be flipped again to return to a classic zyLab. Click edit at the top of the page to take a look at the test bench and model solution tabs of the advanced zyLab.
Cloning Classic Lab to zyLabs
Existing zyLabs you've created can be cloned, which converts them into an advanced zyLab. Click the clone button inside the assignment, and then ensure that your lab contents appear the same.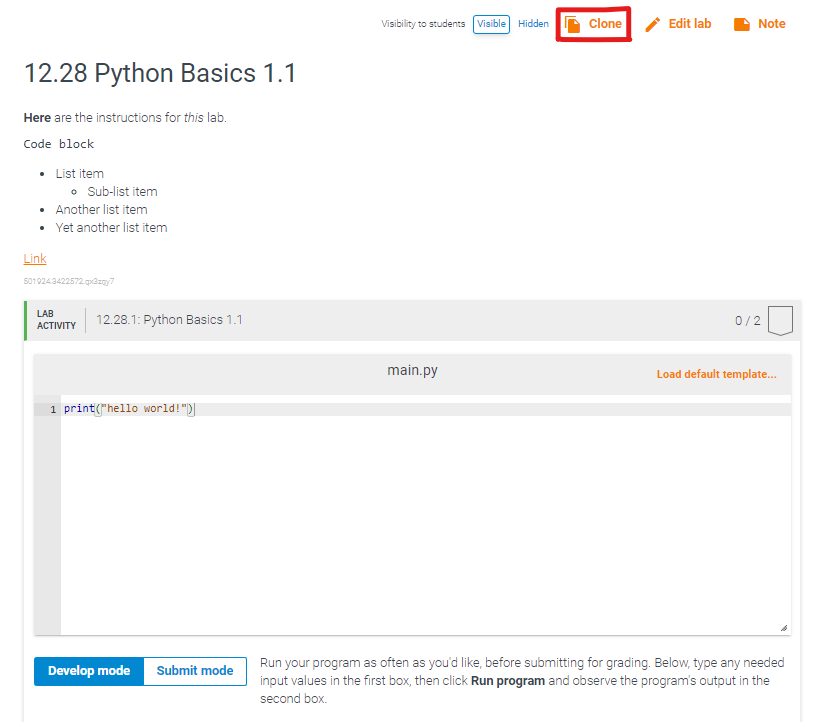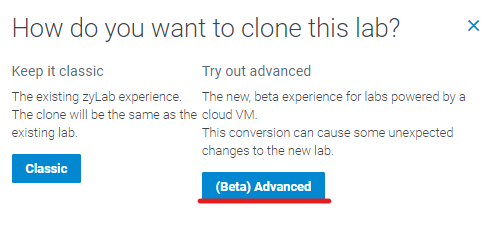 The template, tests, model solution, and description should be retained in a clone of the classic zyLab.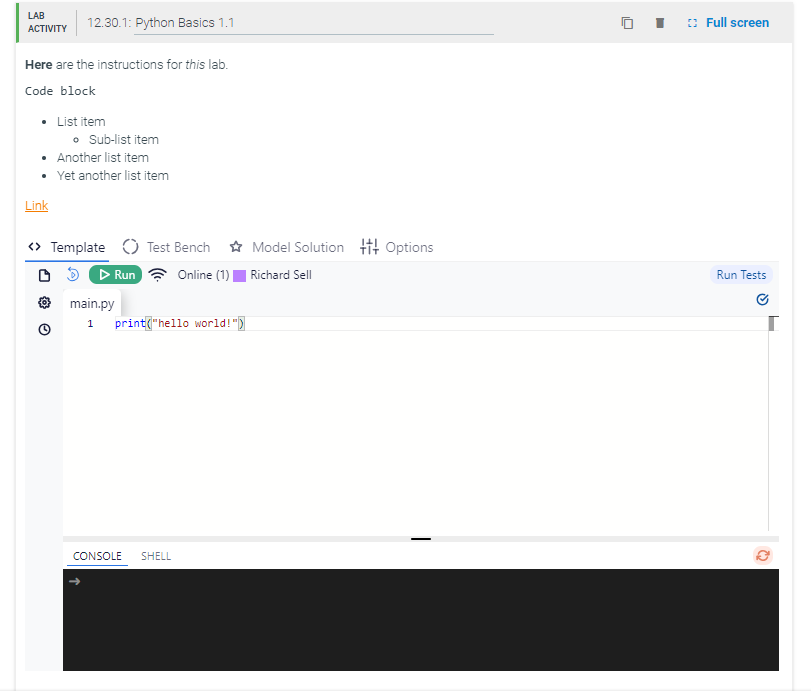 That's it! Your advanced zyLab is ready to go. Click here to see more info about the Advanced zyLab.
Switching to a Visual Studio Workspace
Many of the languages available in the Advanced zyLab are also available in the VSC version of the AZL. You can switch to VSC in five clicks.
Confirm the change by clicking "Change" in the modal.
To learn more about the VSC IDE, click here.